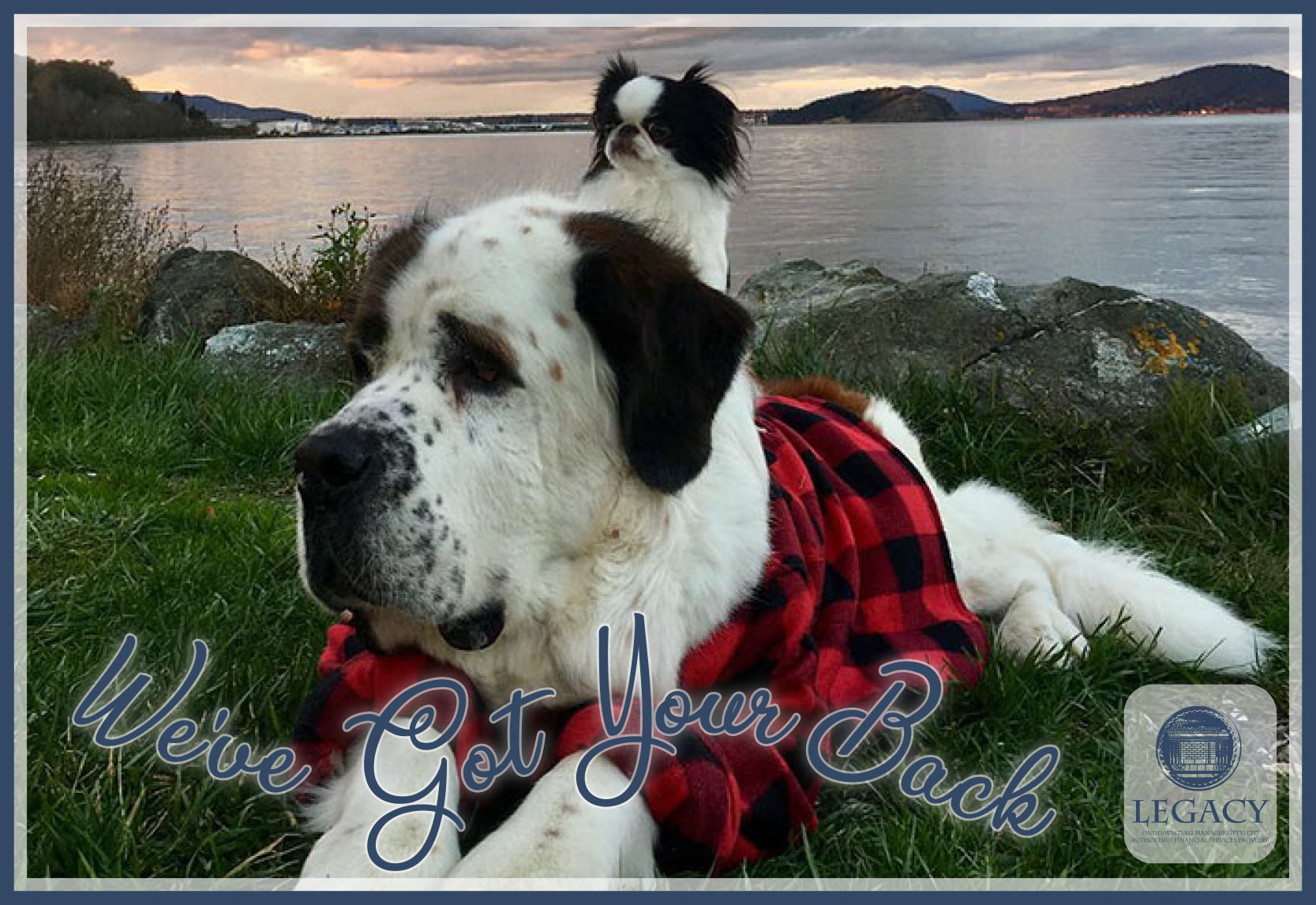 With recurring interruption in electrical power supply, and the possibility of load shedding looming for South Africans, many households have turned to alternative power supply and installation of generators.  Eskom has published a document titled "Selecting the right type of generator", providing guidelines on which generators to buy, and how to connect them to your home, but you must also be aware of how the installation of a generator may influence your insurance cover.  Here are a few things to remember and consider when it comes to generators.
Generator installations must comply with the South African National Standard (SANS10142-1:2003) for the wiring of the premises.  This is a legal requirement and failure to comply with these requirements will invalidate your insurance cover.
A licenced electrician or registered electrical contractor must carry out the installation and a Certificate of Compliance must be provided.
A small fire extinguisher must be kept in close proximity to the generator.

Hazards to consider during the use of a generator.
Generators pose a risk of shock and electrocution, especially if they are operated in wet conditions.  Generators should ideally be operated on a dry surface out of reach of water and adequate drainage under it.
Plugging the generator into a wall outlet is a practice known as "back feeding" and must be avoided at all costs as it presents a possible electrocution risk.
Primary hazards to avoid when using a generator are carbon monoxide poisoning from toxic engine exhaust.  It should ideally be operated under an open structure or with adequate ventilation.
Storing fuel is considered a fire hazard.  Flammable liquids must be stored away from living areas.  The generator must be switched off and allowed to cool prior to refuelling.
Keep safe and ensure that you comply with the regulations.


Bryte Insurance Company Limited is known as a leader in Hospitality Insurance. Here is a short overview of the four fantastic niche products that Bryte has to offer.

1. BnB Sure
This would typically be establishments with up to 30 rooms and would include the following types of risks:  Bed and Breakfast, Guesthouses, Boutique Hotels, Country Houses, Self-catering, Backpackers and Holiday Homes.

2. Boutique Stay
Risks covered under this product would include the following: Hotels, Big 5 type game lodges, Hunting Risks, Boutique Hotels and Resorts.
"Nice to know": Post-trauma counselling of R3000 per person (R15000 per event) is included, contents of the owner or manager can be insured on this policy, crime extends to cover no forcible and violent entry requirements for theft, motor cover includes car hire in the event of theft or an accident. Loss or revenue cover extends to prevention of access within 30km radius which shall prevent or hinder use of the premises and bilking for R25000.

3. Tours and Transfers
Great cover for Tour operators, Travel agents, Tour brokers, Tourism transport, Shuttles and transfer operators.
"Nice to know": Broadform liability cover includes food and drink poisoning up to the limit of indemnity, theft of guests property included for R30 000, material damage extended to cover accidental loss of refrigerated stock for R30 000, damage caused by escape of beer or other beverages for R20 000 and power surge included for R50 000.

4. Wine and Dine 
This product provides cover for the following:  Restaurants, Wedding venues, Cafes, Convention centres, Golf clubs, Wellness centres, Spas, Banquet halls, Delis and Caterers.
"Nice to know":  Loss of revenue cover extends to include cancellation of bookings due to illness, injury or death, evacuation costs of guests for R50 000 and attacks by sharks/wild animals within a 20km radius.  Motor cover includes car hire in the event of theft or an accident, loss of keys for R10 000, and emergency expenses for 7 days.
Legacy welcomes a new member to the family …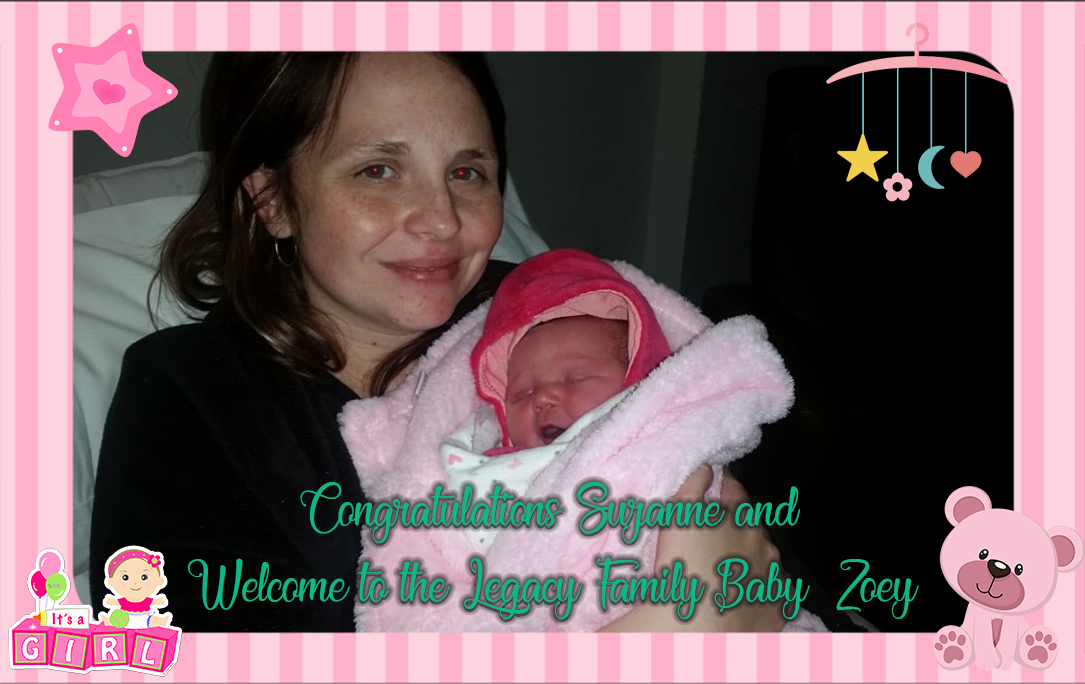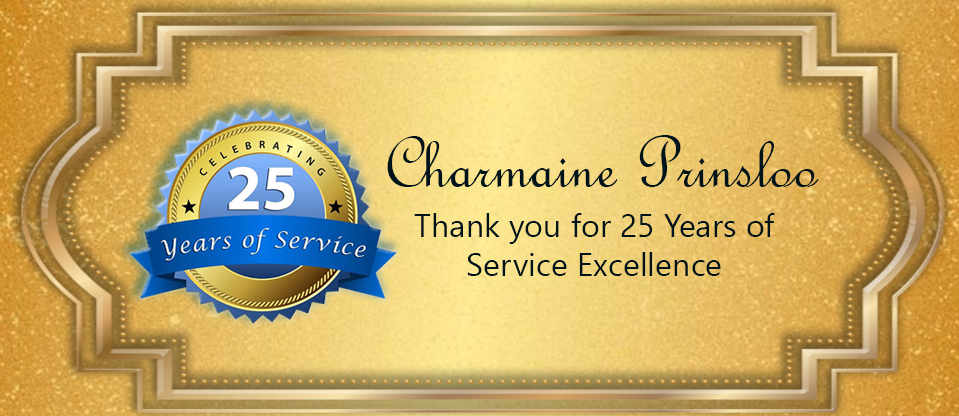 Spring is in the air so here are some spring cleaning tips to avoid claims …
Spring cleaning is a great way to not only shake off the winter blues and freshen up your house, but it is also an opportunity to tackle a few maintenance activities around the house that will help policyholders prevent some costly insurance claims. One can think of maintenance like homeowners insurance – a great way of protecting what's yours.
To help policyholders get started, we at Legacy have put together some tips for getting their homes into shape:
1. Inspect the roof:
Check for cracks in the roof which may cause leaks when it rains. Remember to inspect the flashing around any chimneys or skylights as well. Fixing cracks will prevent water damage.
2. Clean gutters:
Gutters direct water away from the roof and house, so it's important to keep them free of debris to prevent water damage.
3. Examine the windows and doors:
Inspect all windows and doors to look for cracks where water can enter and cause damage.
4. Trees:
Visually inspect trees for damage or rot and remove dead trees that might blow over in heavy winds or during a storm which may cause expensive damage.
5. Repair driveways and sidewalks:
Check outdoor areas for any broken, uneven or cracked surfaces. Fix as necessary to prevent accidental injuries to other people.
6. Check wiring:
Unfortunately, when it's cold, pests like mice help themselves to the warmth of your home.  They can cause serious damage by chewing through electrical wires.
7. Check appliances:
Hoses that come with washing machines and dishwashers can mean big trouble. The wear and tear of unmaintained pipes can cause extensive water damage to your belongings. Look for bends and cracks and replace retired hoses if needed.
A little home maintenance in the spring can go a long way to keeping your home safe and secure!

The latest addition to our growing Art Collection:
"Eroded Watercourse"  (1918)
Ernst Karl Erich Mayer (1876-1960)
Medium: Oil on Canvas
Size: 30cm x 50cm
In this spellbinding scene dating back to 1918, Erich Mayer beautifully portrayed an eroded Savannah landscape that is softly tinted by the last rays of the setting sun. Slightly off-centre, near the foothills of the waving lilac horizon in the background, a herd of cattle have been modelled with a fine brush of warm ochre. Mayer applied his oil paints, which seems to have been noticeably fluid at the time of application, in smooth thin layers that is the result of a soft and silky surface, enforcing the enigmatic appearance of this desolate landscape.  The formations and grooves of the gully have been painted with a controlled hand, incorporating smooth transitions of umber, tinted ochre and beige that defines the shades and highlights of the eroded landscape.  A fan brush technique has been applied to portray the long waving grass in the foreground of the canvas and shorter delicate strokes for the leaves, shrubs and grass on the banks of the gully. Opaque shades of lilac, grey and pink have been scumbled over the late afternoon sky and the muted colours of blue and lilac that outline the mountains on the horizon creates the perspective distance.

Cecile Schroeder –  5 September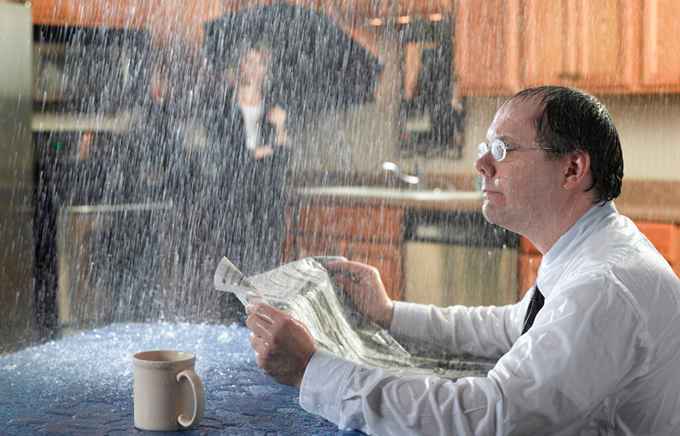 If your clients encounter unfortunate incidents during the year, please remember that
The Legacy Call Centre will always be ready to gladly assist you in need.
You can call Legacy on 086 124 3648
– The Legacy Team